Last Updated on May 19, 2023 by River Tree Farms
Mashed potatoes are great, delicious, and so good at making gravy, which is essential as part of a balanced meal. However, there is an ongoing debate about whether mashed potatoes help with weight loss. This is because mash contains lots of carbs, such as starch, and believing that eating a lot of carbs is not healthy for those trying to lose weight.
So, are mashed potatoes good for weight loss?
Mashed potatoes are a low-calorie food and a source of vitamin B. They have a high satiety value and help reduce hunger and weight loss.
Are Mashed Potatoes Good for Weight Loss?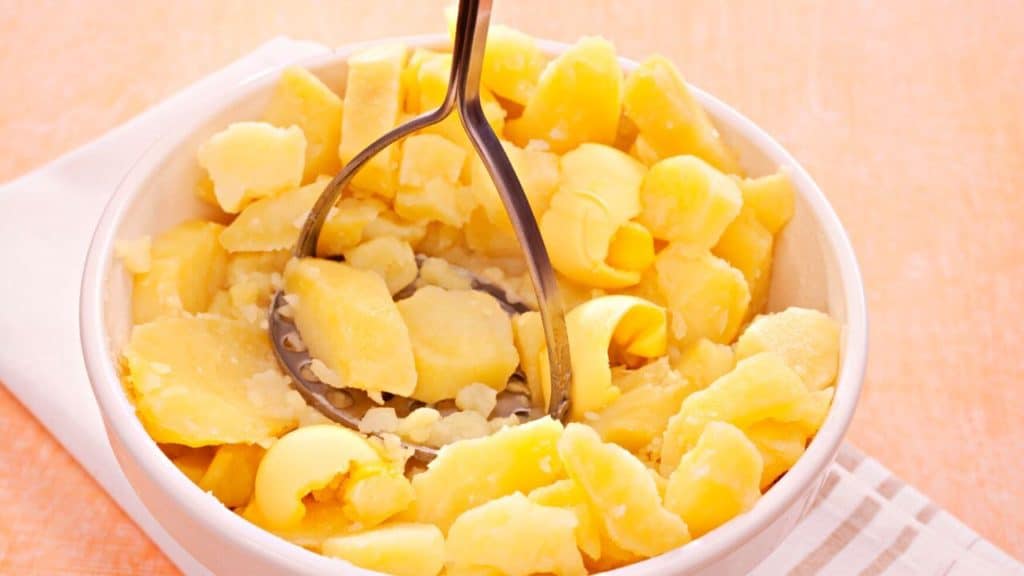 Healthy mashed potatoes are an excellent diet for weight loss since they have low calories and are rich in nutritional value.
Research by the National Library of Medicine indicates that low calories foods like mashed potatoes help in weight loss—when you adhere to them.
Potatoes contain protein inhibitor 2, which reduces hunger by slowing digestion.
According to studies, a rat treated with protein inhibitor 2 ate significantly and lost more weight due to low food intake than the untreated rat. However, this study has not been conducted on humans.
However, mashed potatoes are not effective for long-term weight loss; it's just a short time solution.
Mashed Potato Calories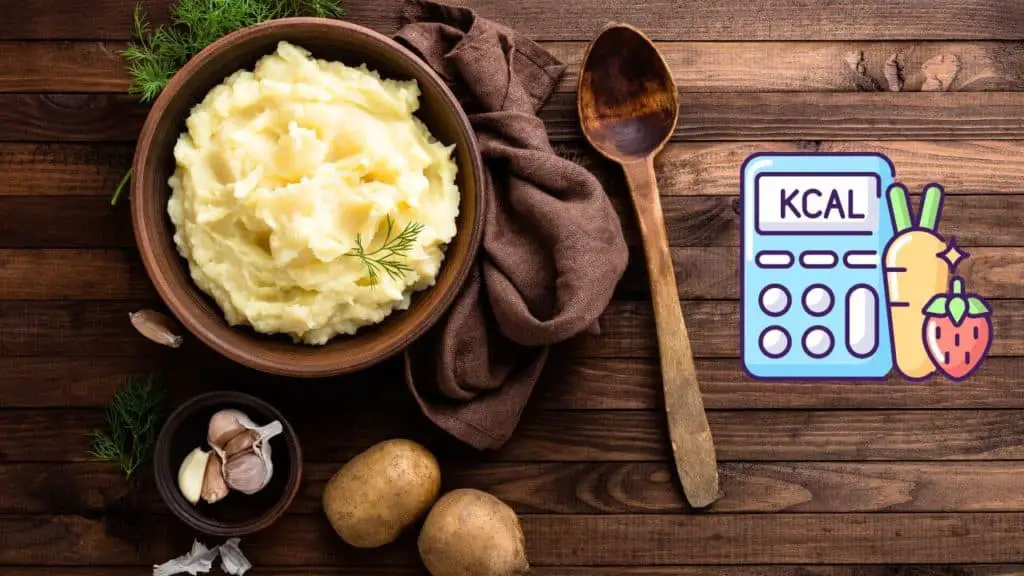 Calories in mashed potatoes vary depending on the serving sizes. The following tables show calories in different types of mashed potatoes, according to fatsecret.
| | |
| --- | --- |
| Type of mashed potatoes | Calories |
| Mashed Potatoes with Margarine and Milk (one large potato) | 268 |
| Regular Mashed Potatoes (one large potato) | 220 |
| Mashed potatoes from a dry mix (one cup serving) | 220 |
| Mashed potatoes with whole milk (1 cup serving) | 174 |
| Mashed potatoes with whole milk and butter (1 cup serving) | 237 |
| Mashed potatoes with whole milk and margarine (1 cup serving) | 237 |
| Mashed potatoes with milk, cheese, and fat (1 cup serving) | 250 |
| Mashed potatoes with milk, sour cream, or cream cheese (1 cup serving) | 262 |
How To Eat Potatoes for Weight Loss?
If you want to include potatoes in your weight loss journey, here is how you should consume them:
Strive to avoid deep-fried potatoes like potato wedges: these potatoes contain empty calories, trans-fats, and cholesterol, resulting in weight gain.
For effective calorie management, bake, boil, or steam your potatoes.
When eating red-skinned or baby potatoes, eat the peel as well: the peel contains a lot of fiber which stays in your system for a long time. You feel full for a longer period, so you consume less food.
Include potatoes in your salads: You can boil or shred potatoes to make a high-antioxidant salad that you can eat with other fiber- and protein-rich foods.
Always choose your potatoes wisely: for example, you can choose boiled sweet potatoes since they're rich in fiber.
Are Boiled Potatoes Good for Weight Loss?
Boiled potatoes are excellent in aiding natural weight loss. How do these potatoes help you in shedding your extra pounds? Keep reading to learn more.
They have low calories: boiled potatoes are an excellent diet to include in your weight loss journey. They contain low-calorie content so that you can have them as a snack without much worry.
Boiled potatoes have natural sugars: the manganese content in these potatoes gives them natural sugars. Manganese activates enzymes that aid in increasing body metabolism and processing fats and carbohydrates.
Lowers blood sugar: unlike high-sugar foods that significantly raise blood sugar levels that could cause obesity, boiled potatoes contain low-sugars, reducing blood sugar levels which is vital in weight loss.
Packed with fiber: boiled potatoes are rich in fiber which aids in weight loss. For example, sweet potatoes' fiber does not break easily, so more calories are burned.
Contains starch: starch stays in your body longer as it's not broken down easily during digestion, reducing hunger.
How To Cook Potatoes for Weight Loss?
Now that you've learned that potatoes help you lose weight, how do you cook them for this purpose? Here are a few ways you can prepare your potatoes:
Cube them and grill in olive oil and brushed foil, then season with rosemary
Slice and saute with garlic, bell peppers, onions, and extra virgin olive oil.
Bake the potatoes and garnish them using toppings like feta cheese or dried herbs
Drizzle with a balsamic vinaigrette after cooking and chilling them, or add Dijon mustard, red wine vinegar, garlic, and paprika
Alternatively, you can try the following recipe in your home.
Mashed Potato Recipe
Here is a recipe for healthy mashed potatoes:
Ingredients
4 garlic cloves
6 medium potatoes, peeled and cut into quarters
½ cup of greek yogurt
⅓ cup milk
1 tablespoon oregano
½ teaspoon salt
A pinch of black pepper
Directions
Place the unpeeled garlic in foil and bake them in an oven for 35 minutes at 400 degrees. Allow them to cool, then squeeze the garlic peels.
In a large saucepan, add your potatoes and water to cover them. Bring to a boil and cook for 20 minutes until they're soft. Drain them, then return them to the saucepan.
Using a masher, mash the softened garlic and potatoes until smooth. Add greek yogurt, milk, oregano, black pepper, and salt. Continue mashing until light and fluffy.
Frequently Asked Questions
Are red potatoes good for weight loss?
Yes. Red potatoes contain low calories and carbs, making a healthy weight loss diet.
Are white potatoes good for weight loss?
Yes. Boiled white potatoes are rich in carbohydrates. When you take them in moderation, you will not gain weight. However, you can experience weight gain if you cook them with butter or other fatty substances.
Do mashed potatoes make you gain weight?
No. Mashed potatoes contain low calories; hence it's an effective diet for your weight loss journey.
Are mashed potatoes healthy?
Yes. Unpeeled mashed potatoes are nutritious since they contain fiber, low calories, and minerals.
Conclusion
The bottom line is you shouldn't try to lose weight at the expense of your overall health. If you are trying to lose weight, your mashed potatoes should consist of purple and sweet potatoes, with added skin and slightly more fat than the normal white potato. You should reduce your caloric intake as well. Adding two cups of mashed potatoes to your diet each day shouldn't hurt your progress as long as your overall calories are in check.