Last Updated on December 18, 2022 by Peralta
If you have a Vitamix container, you are probably concerned about the best ways to clean it. Are Vitamix containers dishwasher safe? The simple answer is yes, they are. However, experts suggest you wash them with mild dish soap and warm water. Since there is a wide variety of Vitamix containers, it is impossible to come up with one general way to clean all of them. Which parts of your Vitamix are safe to clean using a dishwasher? They include the seal, blade base, and lids.
Are Vitamix Containers Dishwasher Safe?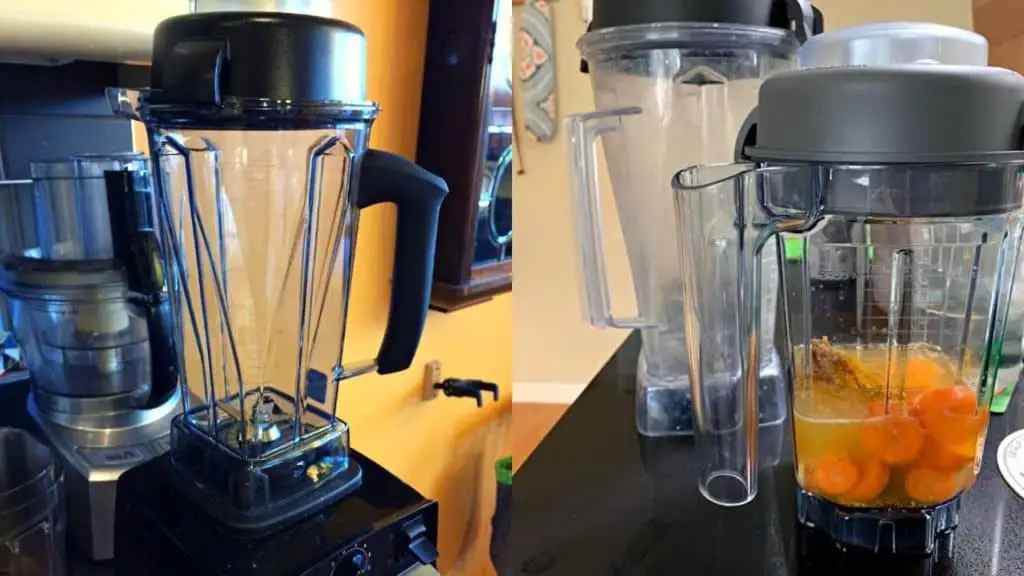 The wide variety of Vitamix containers in the market means there is something for everyone. Vitamix blenders come in three product lines. Explorian, Smart System (Ascent and Venturist), and Legacy (Classic and Next Generation).
While older Vitamix containers used to be interchangeable, the new releases are different. Every product line has its own set of compatible containers. With the company producing more than 17 Vitamix containers, you'd be smart to know the containers compatible with your blender.
The Legacy Line
These are the containers that helped Vitamix earn its reputation. They have been popular since 1937, and it is no surprise that they are still around. They aren't compatible with Space Saving or Smart System blenders. The containers will either fail to fit, or the motor will be incapable of driving the blade on your container.
The Explorian
Having been introduced in 2017, the Explorian is also an amazing line. It is compatible with containers similar to Legacies. The Explorian line was produced in response to the powerful blenders produced by competitors.
Space Saving
This line of blenders was released in 2016. Every blender in the system includes SELF-DETECT™ technology. Therefore, the base can detect the container when in use. It automatically adjusts the settings for maximum blend and ideal timing. This blender offers an additional layer of protection and convenience.
How to Clean Your Vitamix Container?
The day-to-day maintenance of your Vitamix container should be a pure breeze. The general rule is to clean it immediately after use. Follow these steps to clean your Vitamix if it has a pre-programmed clean setting:
Immediately you finish using your Vitamix, it with clean, warm water. Do not use hot water, as it could damage the container.
Add some dishwashing detergent to the container and fill it halfway through with warm water.
 Use the lid plug to lock the lid in position.
 Turn on the clean setting, and your machine will automatically turn off when complete.
 When done, empty the contents, rinse and dry it out.
If your Vitamix machine does not have a clean setting, follow the following steps:
Immediately after use, rinse your Vitamix container thoroughly with warm water.
Add a few drops of dish soap and fill it halfway with warm water.
Secure the lid in position with the lid plug.
Start the machine on variable speed 1, slowly increase to variable speed 10, and then switch the speed to high.
Run the machine on High for 30 – 60 seconds.
 Empty the contents, rinse thoroughly, and let the container air dry. Alternatively, you can use paper towels to pat it dry.
How to Deep Clean a Vitamix
If you think your Vitamix container needs deep loving, there are ways to do it without damaging it. A deep clean may be necessary when your container has not been washed for a long time or has hard-to-clean residue. Follow these steps to complete your deep clean:
Mix four cups of water with four cups of white vinegar in your Vitamix container
Let it sit for about four hours. Empty the contents and rinse thoroughly.
Follow the above cleaning steps.
How to Clean Stains from Your Container?
If you enjoy turmeric milk, green smoothie, or lemon juice, you may realize that your container starts staining at some point. Luckily, it doesn't have to be a permanent situation. With some effort, you can clean stains from your Vitamix container.
Start by mixing a cup of white vinegar with water in your container. Let the mixture sit for about two hours and pour it out. After rinsing it, use a scrubber to clean the container. If the stain persists, repeat the process and let the Vitamix soak for a longer time with the vinegar solution.
Repeat until you are satisfied with the results. Baking soda may also be a good alternative for removing stubborn stains.
How to Remove Stuck Food Particles on a Vitamix?
Getting rid of food and other particles stuck between blades can be challenging. The longer you let your Vitamix sit with food particles, the harder it will be to clean. First, you will need to rinse out and scrub off anything stuck in the container. Do it carefully to avoid injuries.
If some particles are still stuck, soak the container before scrubbing it. It would be best to use warm water for about three hours. When the particles have loosened up, empty the contents and scrub your container off again. Repeat the process until you are satisfied with the results. After removing the food particles, you can run the Vitamix on clean settings.
How to Remove Odors from a Vitamix
You may have noticed foul smells coming from your Vitamix. Sometimes, even the best cleaning efforts aren't enough to remove the odors. Here is how to keep your Vitamix container smelling fresh:
Fill the container halfway with a 50/50 solution of white vinegar and warm water, and follow the steps to clean your Vitamix and rinse it out quickly.
If your container still smells foul, fill it with a 50/50 white vinegar and warm water solution and let it soak for four hours or more. Empty it and follow the procedure for quick cleaning.
If that isn't enough to remove the smell, fill up your Vitamix container with warm water and add one and a half teaspoons of liquid bleach.
Follow the steps for quick cleaning of your container.
Are Vitamix smoothie containers dishwasher safe?
Yes, Vitamix smoothie containers are dishwasher-safe. However, you must follow the guidelines in your instruction manual. What works for one model won't necessarily work for another.
The Vitamix S-series blenders with the 20-ounce and 40-ounce containers are the only top dishwasher-safe Vitamix products. You must check your model before putting it in the dishwasher.
The heat from your dishwasher can cause permanent damage to your Vitamix, hence shortening its lifespan significantly. Your blades may corrode and dull over time. Their functionality may be compromised with time. Using warm water and a bit of dish soap in clean settings would be best to clean your Vitamix. In addition, you need to clean your smoothie container immediately after use.
Frequently Asked Questions
Are all Vitamix containers safe to clean with a dishwasher?
Various Vitamix models are available in the market, each with unique needs. Every model has special cleaning instructions. Note that only the S- series 20-ounce and 40-ounce and the Vitamix S30 containers are safe for top-rack dishwashers safe. It would help to refer to the instruction manual that accompanies your item. That way, you will always be sure you are doing things right.
Is Vitamix Explorian Dishwasher Safe?
Yes, it is. The Vitamix E310 Explorian Series machine is one of your best options. One of the best things about it is that it is dishwasher safe. It comes with a 48-ounce dishwasher-safe container that is perfect even for large families. Thanks to its compact size, it fits under regular kitchen cabinets.
Can I wash the Vitamix blender in the dishwasher?
Yes, you can. While most newer models are top-rack dishwasher safe, some models are not fully dishwasher safe. Putting them in the dishwasher could cause major damage. When unsure, always check the manual.
Can a Vitamix Container be put in the dishwasher?
Placing your Vitamix container or lid in the dishwasher is not always a good idea. It may cause damage to the components. It would be best to check your user manual for cleaning instructions to ensure the longevity of your products. However, most Vitamix containers are dishwasher safe.
Is the Vitamix 64 oz container dishwasher safe?
The Vitamix 64 oz container is made from a durable polycarbonate material and is dishwasher safe. The container is also shatter-resistant and has a soft-grip handle for comfortable use. The container is designed to work with all Vitamix blender models for maximum versatility.
Is the stainless steel Vitamix dishwasher safe?
Yes, the stainless steel Vitamix is dishwasher safe. You can wash it in the top rack of your dishwasher.
Conclusion
Are Vitamix containers dishwasher safe? The simple answer is yes, they are. However, going through the user manual is always a good idea. There are instances where you may need to do more than just put your container in the dishwasher. If your container is stained, you may need to soak it with a water-vinegar solution first.
Read More:
Are Starbucks Cups Dishwasher Safe?
Are Blender Bottles Dishwasher Safe?
Is Nespresso Aeroccino Dishwasher Safe?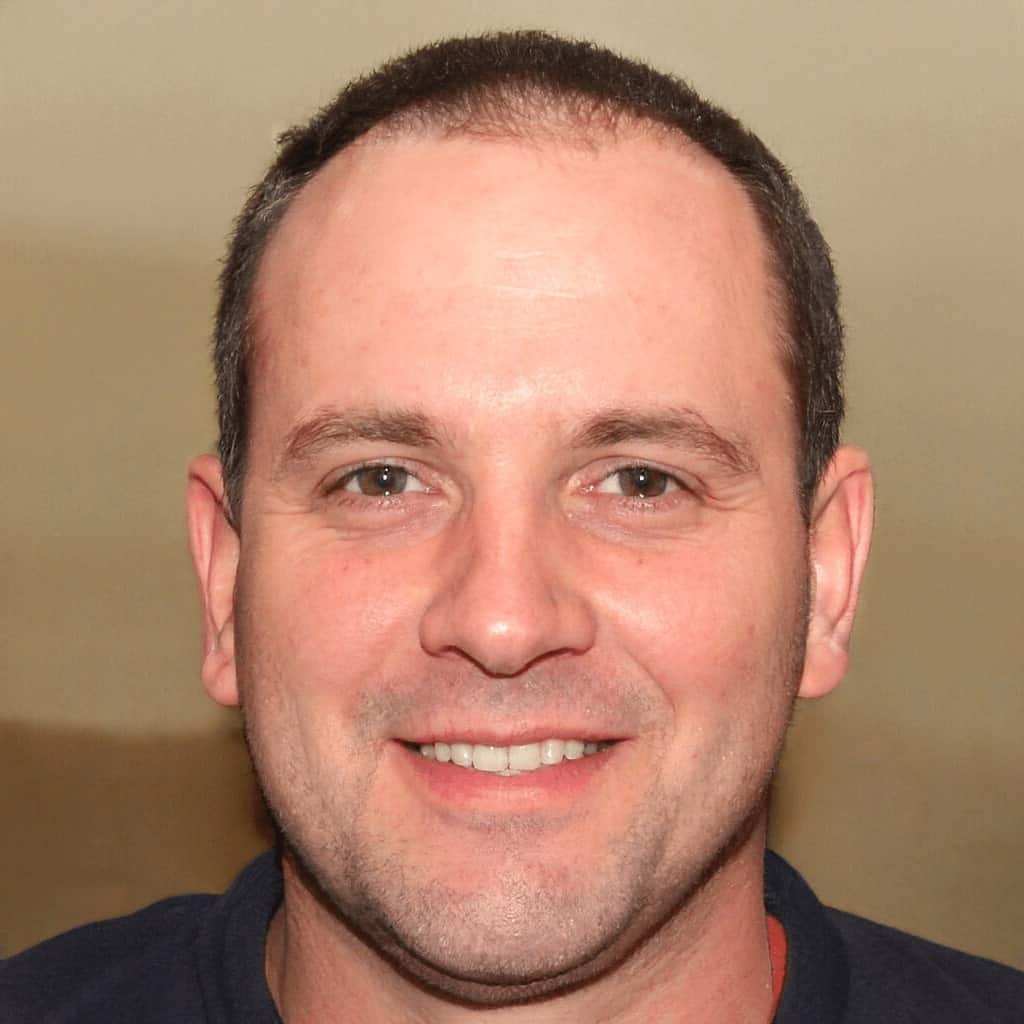 I have been working in the kitchen for many years. Everything in the kitchen is mind-blowing to me. That's why I created this website to share my kitchen knowledge with you.