Last Updated on May 19, 2023 by River Tree Farms
If you use vending machines a lot, the question, 'how much does a vending machine weigh?' has probably popped into your mind at some point. The machines may weigh 400-900 lbs. before they are stocked. Moving vending machines from one point to another can be a real challenge, thanks to their weight. You need the help of professional movers.
The Average Vending Machine Weight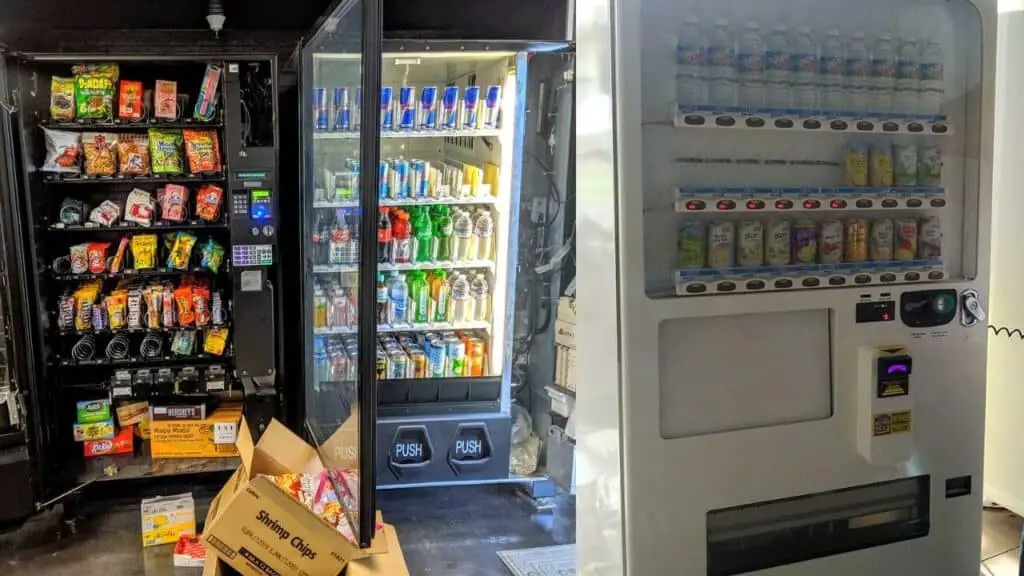 The average weight for standard vending machines is 650 lbs. However, they are designed to promote easy movement indoors and in outside terrains. You can get them to most locations.
Standard Vending Machine Sizes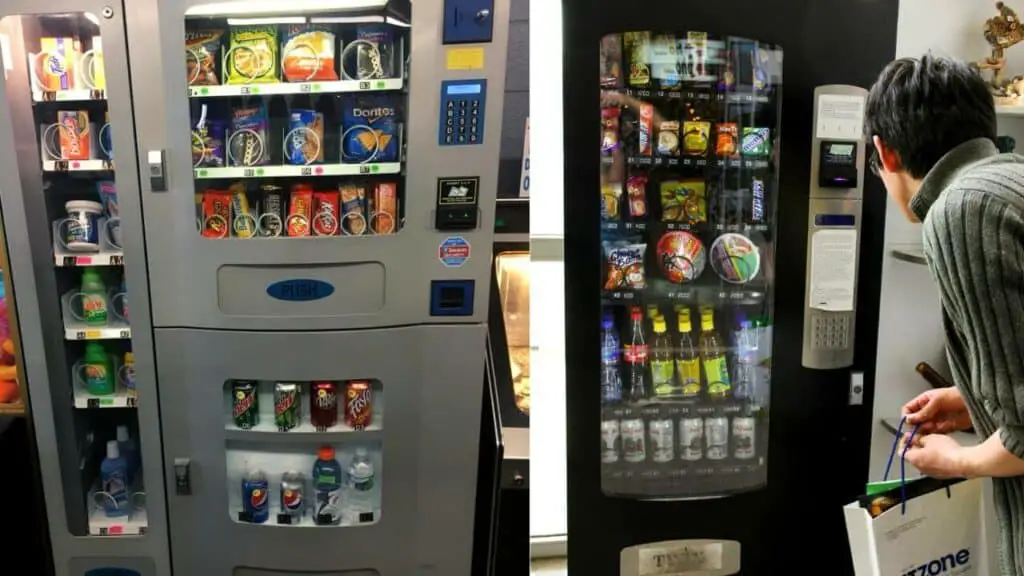 On average, the dimensions for vending machines are 72'' Height x 33'' Depth x 39'' Width. What size are vending machines? The answer depends on your business and its needs. If you plan on buying a vending machine, always ensure that it is perfectly sized to accept dollar bills and coins by your needs.
If, for example, it will go to your coffee shop, you don't want a large vending machine that may have trouble fitting in the store. It should be perfectly sized for your space.
The difference in size between many machines is just a few inches. Sometimes, it is less than an inch. These specifications are important as even one inch can make it too big or too small for your space.
Can You Lay Your Vending Machine Down?
Your vending machine should remain upright at all times. Do not lay it down even when moving, as this could trigger problems with the refrigeration unit. Several delicate parts need to remain upright as well. Do not attempt to load or move a vending machine without professional help. It could be a recipe for personal injury and property damage.
What Is the Best Type of vending machine size?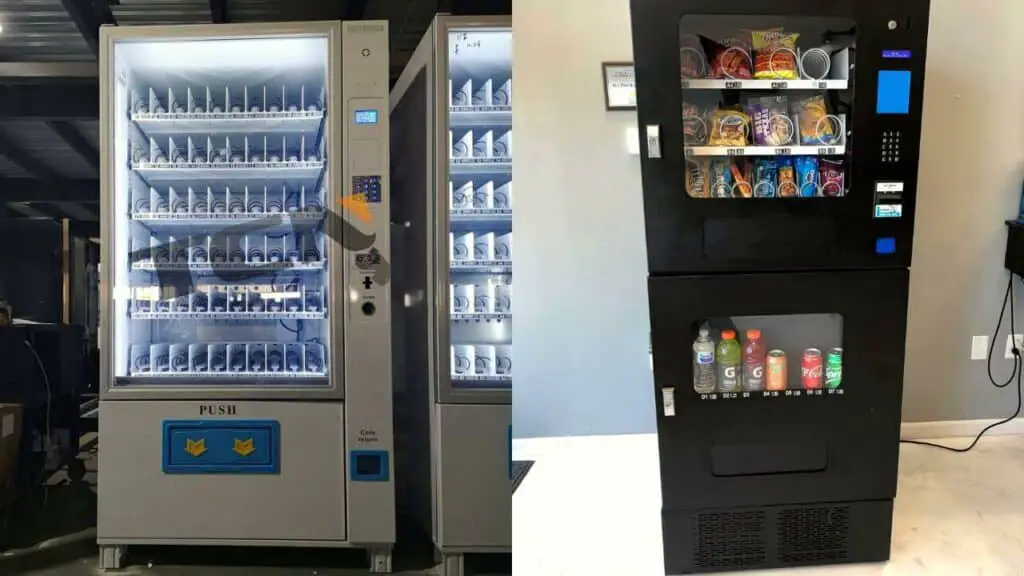 Vending machine sizes vary depending on their use. Here are a few of the common ones:
1. Beverage Vending Machines
These ones are designed to showcase drink selections interestingly. They stand out for their big front viewing windows and can hold about 45 unique drinks with a general capacity of roughly 360 items. Although the dimensions vary with different manufacturers, the average is 72'' in height, 32'' in depth, and 47'' in width. 
2. Large Snack Vending Machines
Apart from their size, the distinguishing feature of these machines is that they have big merchandising windows. They are perfect for high-traffic areas and typically feature a wide variety of items. The overall capacity is about 617 items, and the machines may display a selection of about 50 items. The average dimensions for these vending machines are 76.4'' in height, 31'' in depth, and 40.75'' in width. 
3. Medium Snack Vending Machines
Medium snack vending machines are ideal for areas with medium traffic. They may also be appropriate if you have high traffic but limited space. It could be the right choice if you need a vending machine for your break room. 
With 312 items and a selection of 24 items, this is a pretty efficient vending machine. The dimensions are 72'' height, 30'' depth, and 28.5 widths. It weighs about 229kg. 
4. Small Snack Vending Machines
These vending machines are ideal for small spaces and low-traffic areas. The capacity for these machines is 152 items and about 12 items. While this may not seem like much, it is enough for most spaces. The dimensions are 36'' depth, 72'' height, and 21'' width. 
5. Graphic Beverage Vending Machine
These refrigerated machines are great for showcasing items in visual branding rather than revealing them in viewing windows. They have adjustable front panels that can contract or expand. They can be customized and branded as desired. They typically hold about ten items; the total capacity is maybe 804 cans or 360 bottles. The dimensions are 37'' width, 33.5'' depth, and 79'' height. 
Conclusion
How much does a vending machine weigh? This is a common question for many onlookers. Other common questions include 'how heavy is a vending machine?' and 'how tall is a vending machine?' However, there are no specific answers to these questions. All machines are different. The size and weight depend on the use and your space. Always take measurements before getting a vending machine for your space.