Last Updated on September 26, 2022 by Peralta
Cuisinart food processors are fantastic. They come in various models, and there is an option for every homeowner. All of the food processors are tested for quality. They are some of the most high-quality processors in the market. Cuisinart food processors are popular for their durability, versatility, and ease of maintenance. If you are wondering how to assemble a Cuisinart food processor, keep reading to find out.
Cuisinart Food Processor Assembly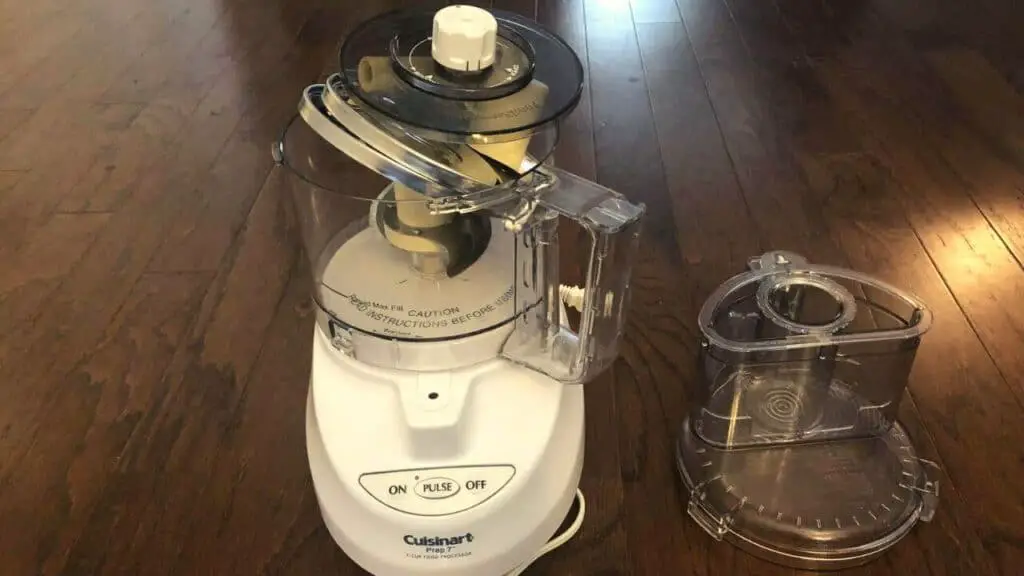 Assembling Cuisinart food processors isn't as difficult as it may seem. All you need to do is follow the instructions in the manual. Generally, these processors have various attachments. They include a chopping blade, spatula, food processor bowl, recipe book, and slicing discs. The number of parts you get depends on the model of your processor.
The Cuisinart 7 Cup Food Processor has shredding discs, a motor base unit, pushers, a flat cove with a feed tub, disc stem, and recipe book attachments. The Cuisinart 11 Cup Food Processor features a motor base, shredding disc, two slicing discs, spatula, and chopping blade. In addition, it has pusher attachments and a cover with a large feed tube. Follow these steps to clean your food processor before assembly.
1. Clean the Parts
Start by cleaning the separate parts of your food processor. Cleaning your processor after assembly is a lot more complicated. You may have trouble completely getting rid of bacteria and germs. Luckily, cleaning the accessories and parts doesn't require much. Except for the motor base, they are all top-rack dishwasher safe. Handwashing them is a great idea as well. When you are done, use a clean towel to dry them.
2. Start With the Motor Base and Food Processor Bowl
Gently put your Cuisinart food processor motor base on a clean, dry surface. Ensure that it is facing in your direction. You'll need to lock your motor base with the bowl. Lifting it by the handle, put your food processor over the motor base. Turn it anticlockwise to lock the food processor bowl onto the motor base.
3. The Chopping Blade
Place your chopping blade over the work bowl accessory adapter. Ensure that the blade fits perfectly, or it may not rest well at the bottom of the bowl. This is one of the most important steps of the assembly process.
4. Plug It In
With the above steps out of the way, your Cuisinart unit is ready for use. Plug it into a power source and test it out. Add ingredients to match your food processor bowl and add the cover with a feed tube. Lock it by turning the feed tube anticlockwise. Align the pusher and feed tube opening and try sliding it down. You can then start blending and experimenting with different recipes.
Putting the Blade Into Your Cuisinart Food Processor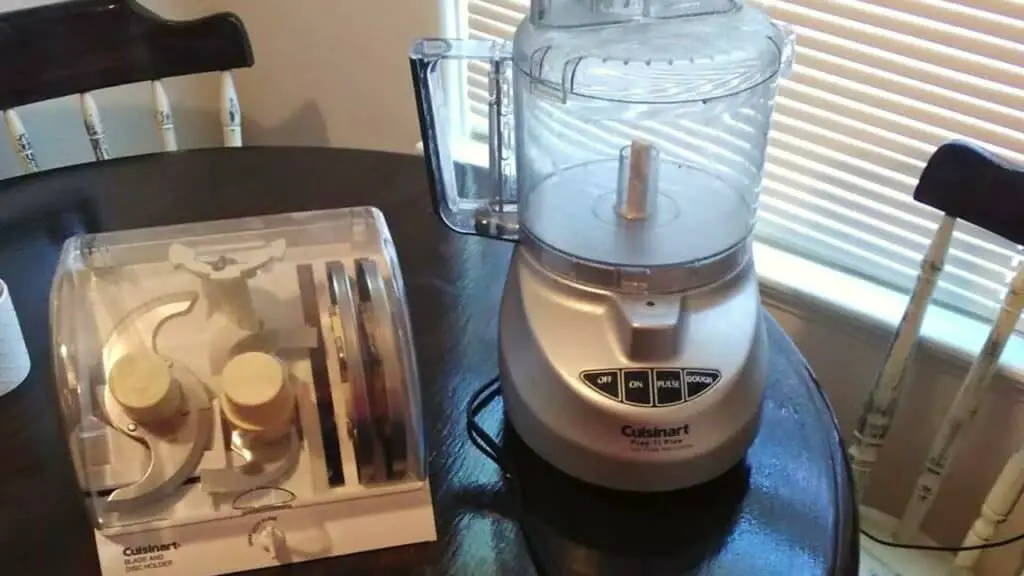 This is probably the most important step of the process. After all, your unit can't function without a well-installed blade. Start by cleaning the blade and drying it. Place it gently and over the bowl accessory adapter. When you are sure that it is perfectly rested at the bottom of the bowl, avoid touching it. The blade is sharp and likely to injure you.
Assembling the Cuisinart 11 Cup Food Processor
The above tips are appropriate for most Cuisinart units, including the Cuisinart 8-cup and 11-cup food processors. If you have any challenges, refer to the user manual.
If Your Cuisinart Food Processor Won't Start:
Cuisinart is a pretty reliable brand. If everything has been installed properly, your food processor should have no problem starting. If your unit doesn't start, don't panic. The issue is most likely fixable. Here are a few possible issues to look into.
1. You Haven't Plugged In Your Unit.
This is the first issue to check for. If you haven't turned on the switch or plugged in your device, your food processor won't start. If you are running late on dinner or eager to try out a new recipe, you can easily forget to turn on the switch. Ensure that the switch is plugged in and on the power outlet.
2 You Have a Faulty Power Outlet
If you are certain that your device has been plugged in properly, but it still won't turn on, the power outlet is probably an issue. Consider fixing it before you try to restart your food processor. Try plugging a different appliance into the outlet to find out if it is the problem. You never know when electrical issues may arise.
3. A Faulty Motor 
If the motor of your Cuisinart unit is faulty, it won't start no matter how well you assemble the parts. Even if the blades are perfect, the motor is whirring, and everything looks good, there may still be a problem. Unplug your unit and check its engine. A professional should tell you if you need a new motor. Check for cracks, leaks, and any other signs of damage.
4. Damaged Cable
Check the cable for damage if everything else seems fine. If there are any exposed wires, they may be the reason your Cuisinart food processor isn't working. A faulty power cable is more than an inconvenience. It could be a safety hazard.
When checking your power cable, run your fingers through the entire length. That way, you can easily catch all exposed sections. Keep the cord away from sharp objects and inspect it every few days.
5. Rusty Blades
This shouldn't be a problem when dealing with a new food processor. However, it is common with older units. Check your blades for signs of rust often. Cleaning them with a scratching pad is ideal when you need to remove rust without being too harsh. Use mild soap, and when you are done, dry the entire food process to minimize the risk of rusting. Rust creates a blockage that can damage your machine.
Conclusion
If you are wondering how to assemble a Cuisinart food processor, go through your user manual. It is a simple process, and you can start trying out new recipes in no time. There are a few common issues if the unit won't start even after assembly. They include rusty blades, a faulty motor, and a faulty power outlet.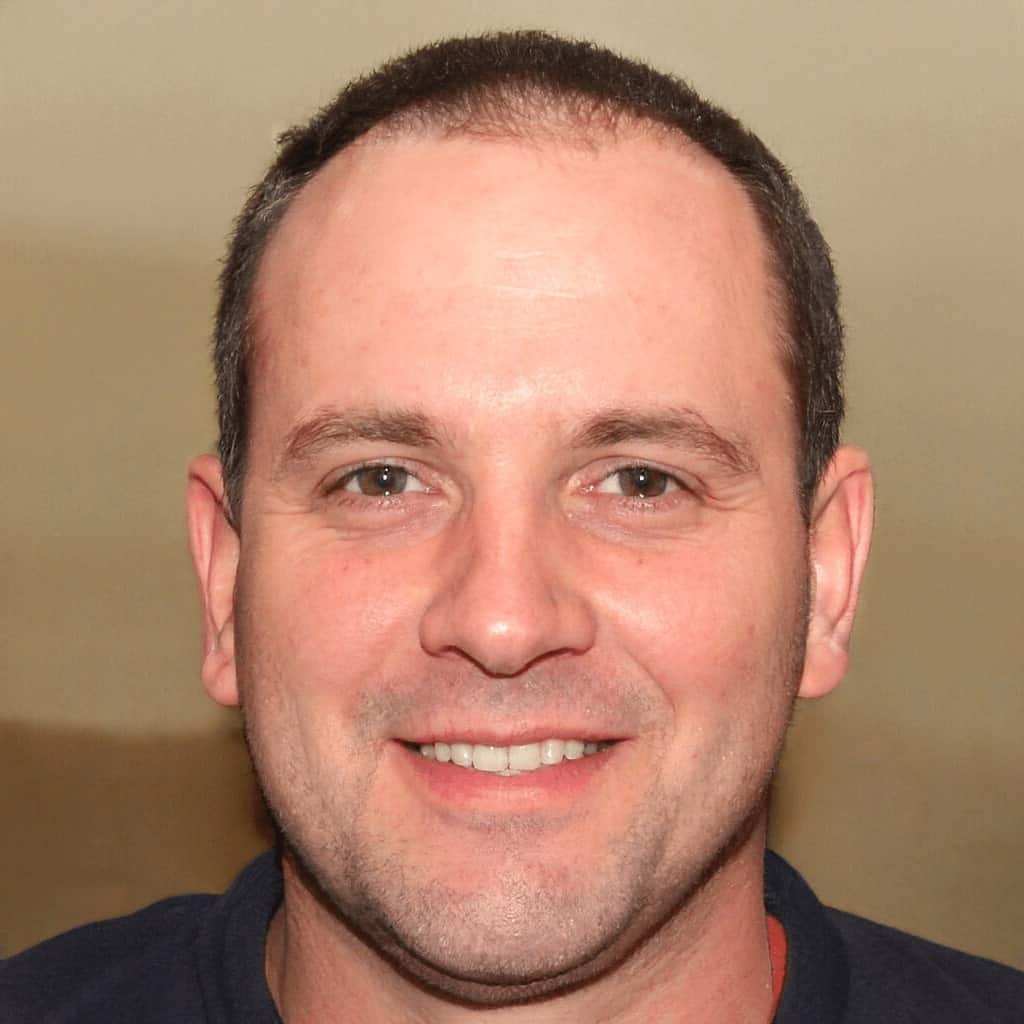 Hi, My name is Lawrence B. Peralta. I am sharing with you all the home and kitchen related tips on my blog. My team and I are trying our best to solve your problems in detail. I hope you will benefit from my blog.