Last Updated on May 19, 2023 by River Tree Farms
Having a wok in your home compliments your kitchen and makes cooking fun. These woks have wooden, metal, or loop handles, and I am sure you have experienced a broken handle and how difficult it is to cook using a wok with a broken handle. A handle is used to support your wok while cooking, and you can risk injuring yourself when it breaks.
However, replacement handles for Joyce Chen wok are available in the market and can make your wok new. Consider these things before buying a replacement handle for Joyce Chen wok.
Type Of Handles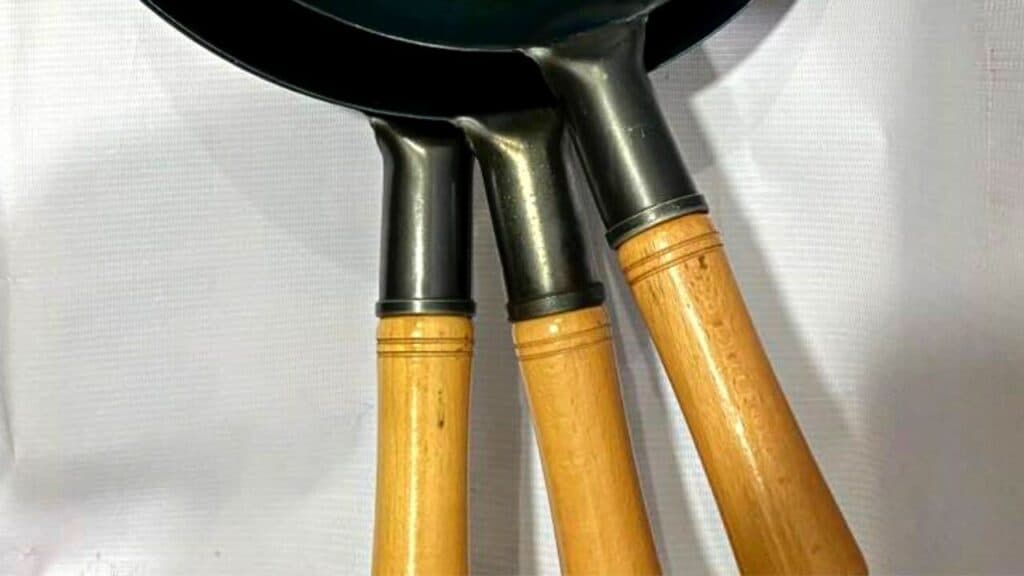 There are two types of handles. You will use the long handle when flipping the food and the smaller handle for holding while cooking. Since a wok can be round-bottomed or flat-bottomed and cannot stay in place, a handle is necessary to keep the wok in place while cooking.
When getting a Joyce Chen wok replacement handle, you should consider its purpose and the material it is made of.
The Handle Material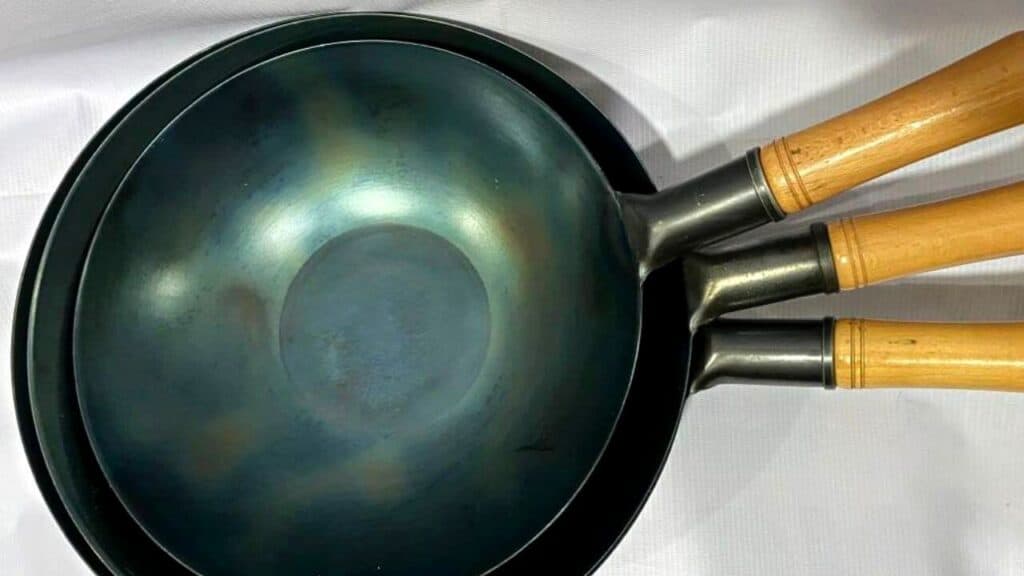 Most people will prefer to go with the initial type of material for the handle. If the grip you had in your previous wok was wooden, you might as well retain the material. A metal handle is most preferred as it can handle extreme heat temperatures. When cooking in a restaurant, a metal handle is the better option as it does not melt or burn and hence can have a longer life span.
When replacing a wooden handle, ensure to get the best quality wood. It doesn't get heated up; hence, you can cook comfortably without worrying that it will be overheated and have a hot handle.
Handle Design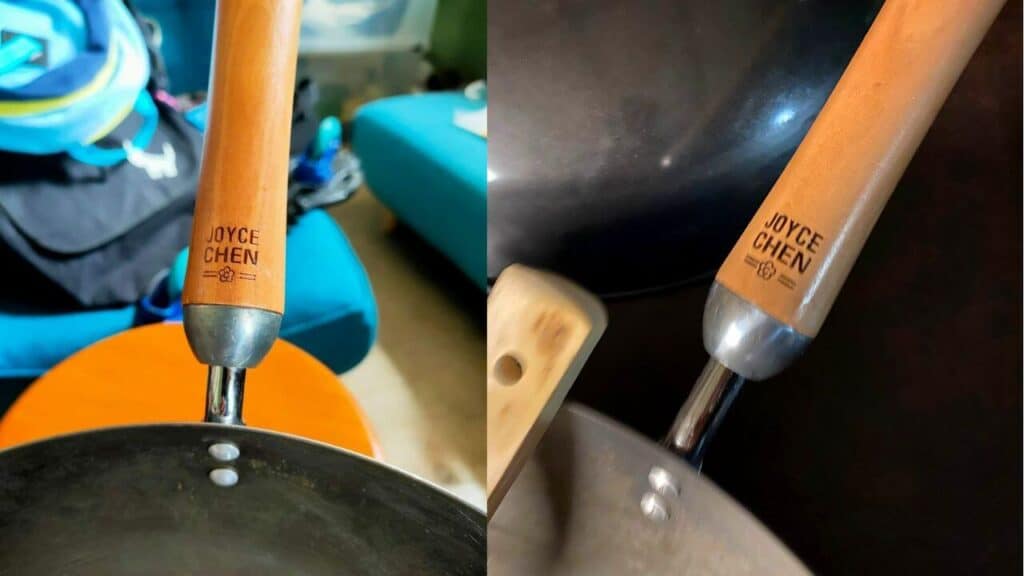 When getting a replacement handle, ensure you get a safe grip even after heat exposure. A good handle design should be heat resistant to make holding and lifting super easy. If your wok had two handles previously, you should replace the wok with the two handles to make lifting super easy.
The Joyce Chen wok handle is either long, perfect for stirfrying, or a long handle and a shorter handle, often called the helping handle. It would be best to stick to the original wok handle as getting a different design may not blend well with the wok.
How to set up Joyce Chen's wok handle
Check the rivets on your wok replacement handle first when getting a wok replacement handle. It is essential as some woks have two clips while others have three. Ensure that your grip has the same screwing holes as your wok.
Setting up a wok handle is very easy if you get a wok with the same rivets as your original wok. You will only need to screw the handle in place after removing any unnecessary parts that might be left after your handle is broken. If you are unsure how to set up the wok handle, consult an expert to do it for you or advise you on the following steps.
Size of the Joyce Chen wok
Ensure to get the correct size for your wok handle when getting a replacement. Woks come in different sizes, and if you get a small wok handle for your large wok, it will not fit perfectly. You can measure the diameter of your wok handle before purchasing a replacement handle. Getting the perfect measurements will save you a lot of money.
A large-sized wok will need a large handle because of lifting around. If you get a small hold to a large-sized wok, it will break, causing you to get a replacement. The same applies to a small-sized wok; you should get a medium-sized one that perfectly fits the wok.
Where to get replacement handles?
Getting an original wok handle is very important. Do not go for any wok in the neighborhood; an original wok handle is the best fit as you get the best, and it can stay for extended periods. Research online and get the best wok handle. You can also contact your original supplier of the wok and get a replacement handle.
You can ask friends and get referrals from their best hardware shops where they had their wok handle replaced.
Check your warranty if you have bought your wok from the Joyce Chen company. They have a guarantee, and if your wok handle gets broken within the warranty period, you can contact them, and they will give you a replacement free of charge.
Amazon also has these wok handles, and quality is guaranteed. You will log in to their website and search for a Joyce Chen wok handle. You will get a variety from them and select the best wok handle.
When should your handle be replaced?
When your handle is loose, do not rush to get a replacement, as the handle can be tightened and still serve the purpose. It would be best to replace a broken or burnt handle with a new one.
Always check and know when to get a replacement and as said above, ensure you are getting the best quality to replace your handle.
Ensure that you take care when replacing or setting up a wok. It should be screwed well in place to avoid any breakages.
Conclusion
The Joyce Chen woks are of excellent quality, and the handles rarely get broken or burnt. However, the woks may need replacement over time, only when the handle is very loose or burnt beyond repair. Your grips will need replacement over time if you cook frequently or in a restaurant. When getting a replacement, ensure that you get the best quality handle that fits perfectly in your wok.
Joyce Chen wok has handles for replacement, so it is vital to consider where you are getting the Wok handle from when considering a replacement. Do not be scammed into buying a low-quality wok from your local vendors. Ensure that you have researched the market well and have gotten the best quality.