Last Updated on December 19, 2022 by Peralta
Your Power XL Air Fryer is an easy-to-use, versatile piece of kitchen cooking equipment. However, if you run into any issues with your air fryer, we want to help you get back to cooking delicious food as quickly as possible. The most common issue is that your power xl air fryer won't turn on. If your Power XL Air Fryer doesn't turn on, check a few things before calling customer service.
We are really sorry to hear that your Power XL Air Fryer isn't turning on. This is very frustrating but does not worry. Let's get that fixed for you in this article as we will discuss the most common problems associated with a power xl air fryer that won't turn on and possibly how you can solve them.
Why will my air fryer not turn on?
There are several reasons why your power xl air fryer won't turn on, including:
1. Your power xl air fryer is not plugged in
You should first check whether your air fryer is not turning on and whether the appliance is plugged in. Make sure your cord is plugged correctly into a working power outlet. If your air fryer is, for example, loosely connected, you might not realize so, and your air fryer will still not turn on. If still, your power xl air fryer won't turn on when plugged in, You need to check the second option, which is:
2. The cord could be damaged
It could be that the power cable is broken, so you need to check for any damage on the cable, especially if the damage is external and you can see visible wires and so on. If the cord is damaged, there is no power transfer from the power outlet to the air fryer; therefore, it will not turn on. If the cord is not damaged, another possibility is:
3. Power outage
Check around your house's electric appliances to see whether they are working. Get outside and confirm that there is no lighting in your neighborhood. This includes the lighting bulbs, and if none of them is working or there is no sign of electricity in your area, then it is for sure that your power xl air fryer is not turning on due to power loss. If there is electricity in your house, then it could be:
4. A broken fuse
The power xl air fryers' power cable has a plug that you use to connect to your socket. The plug has a power xl air fryer fuse that acts as a control device that regulates the amount of power your air fryer operates. This power xl air fryer fuse senses high voltage to ensure that your device does not break down if there is a power surge. If this fuse gets blown, your power xl air fryer won't turn on.
5. A faulty socket
A broken socket will not turn on the air fryer. You will confirm that your socket is not working by trying to plug your appliance into a different socket in your house. If your power xl air fryer turns on in that different socket, it means your socket has a problem. If you have checked all that we have discussed here without getting to know the problem, then it could be:
6. A Defective Part or Parts of the Appliance
Your power xl air fryer could have a single or multiple defective parts that could make the air fryer not turn on. This is generally true if you have used your air fryer for several years and most parts are breaking down or shutting down.
The very last reason your power xl air fryer won't turn on is:
7. Your basket is not in the correct position
Is the basket in the wrong position in your powerful air fryer? Then it will not turn on. The power xl air fryer is designed so that if your compartment is not appropriately closed automatically, your power xl air fryer won't turn on. This internal safety mechanism is only found on power xl air fryer brands.
On the other hand, you were in the middle of baking, roasting, broiling or even air frying your favorite meal when your power xl air fryer suddenly stopped working. This means that your air fryer won't even turn on again. The reasons for this are more or less the same as what we have discussed on why your power xl air fryer won't turn on. Precisely, your power xl air fryer stopped working because:
There is power loss in your area or home.
Your fuse has blown.
Your power socket has tripped and abruptly cut power delivery to your socket.
You improperly closed the basket.
Your power xl air fryer plugging in has loosened.
Your power cable has become twisted, bent, or disrupted.
Another implausible reason is that your power xl air fryer touchscreen is not working. This applies to the model that has a touch screen.
How do I fix my power XL air fryer not turning on?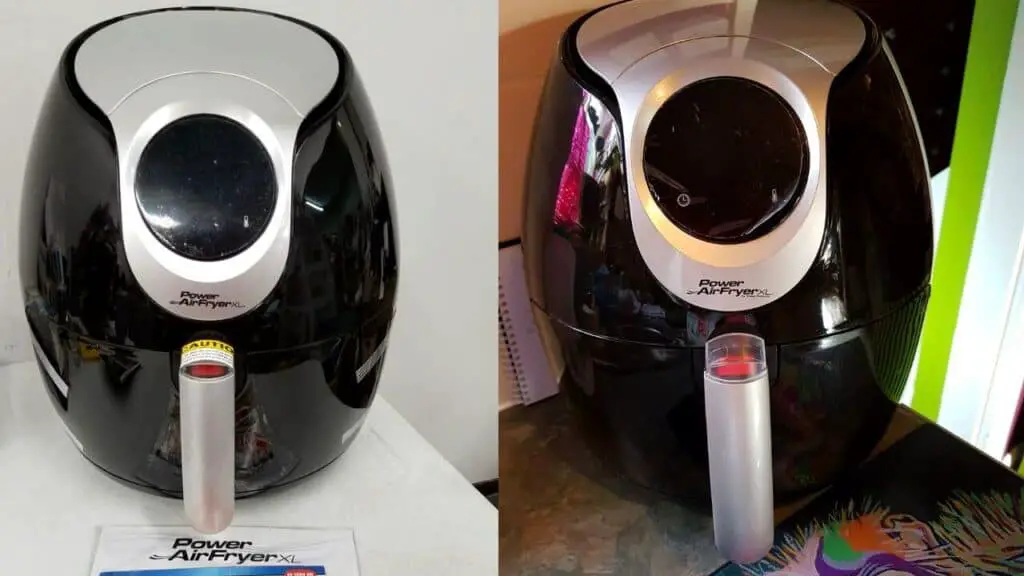 From the issues we have seen above, Here are the easiest ways you can fix your power xl that won't turn on:
1. Check the power cord
Ensure that the power cord is not damaged and plugged incorrectly. Use a new device-specific cable because repairing a cable can pose additional risks like explosions.
2. Power restoration
Here there is nothing you will do but wait for the power to be back, but you can go ahead and use a backup source like a generator.
3. Replace your power xl air fryer fuse
There is no shortcut for a blown a fuse but replacing it with a new one
4. Replace the Socket
If your socket is faulty, replace it with a new or working one. Meanwhile, you can use another working socket in the house for your air fryer.
5. Ensure the basket is placed correctly
Always the basket and all its accessories should be in the proper position
6. Reset your air fryer
Unplug your air fryer before a reset. After 10-15 seconds, plug it back into an outlet, wait five minutes so that it can reset itself, and then turn it on again. We will discuss further resetting your unit using the power xl air fryer reset button.
Yes, this unit has a power xl air fryer reset button acting as a safety measure. This reset button ensures that your food does not overcook since it automatically shuts off when the food is overcooking until the air fryer is restarted at a lower temperature.
How do I reset my air fryer?
Ensure that you have unplugged your power cable from the power outlet. There should be no running current in the unit during the reset process.
Remove any food or even food crumbs in your power xl air fryer.
Let the fryer stay for some time without plugging it in as a reset process.
Plugin the power cable and turn on the socket.
Reset the air fryer by pressing and releasing the power xl air fryer reset button. Your appliance is activated when you see a 'c' flash on the digital display screen.
Power XL Air Fryer Safety Switch
This is a crucial switch located beneath the tray area. Once the tray is correctly pushed into its position, the safety switch automatically gets activated. Since the tray controls the power xl air fryer heating element, its switch shuts off the air fryer whenever you remove the frying basket.
How Do You Turn On A Power XL Air Fryer?
You turn on your power xl air fryer in these straightforward steps:
Plug your power xl air fryer into the power socket to get activated.
To cook, press the on/off button once to turn the appliance on.
Select the temperature and the cooking time, or select a pre-existing set of programs.
Press the on/off buttons to start the cooking process.
NB:
The control panel automatically lights up once the tray is correctly positioned.
Press the air fryer power button to set the default cooking time and temperature.
Press the button again to start cooking.
You Can Watch This Video Before Contacting The Seller:
Conclusion
So there you have it; those are the possible reasons your power xl air fryer won't turn on. However simple they look, Yes! They will still cost you a great deal if you are unaware of them. We hope this article has helped you get your Power XL Air Fryer working again! We know how frustrating it can be when looking forward to a delicious, healthy meal or snack, only to find yourself staring at an appliance that won't turn on. Getting back to the kitchen ASAP is always our goal, so we want you to know that we will always help you.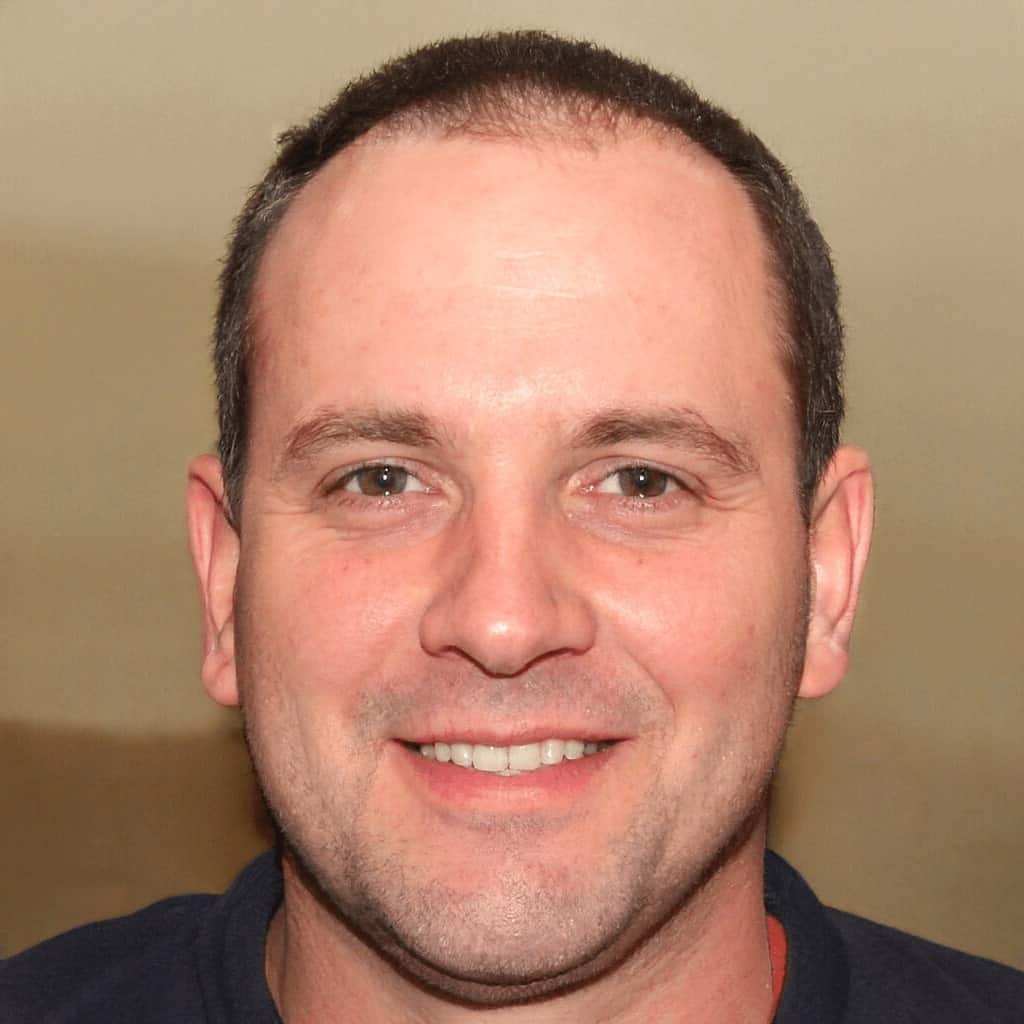 I have been working in the kitchen for many years. Everything in the kitchen is mind-blowing to me. That's why I created this website to share my kitchen knowledge with you.